Workshops of Doom Mod 1.16.5/1.16.4 introduces an exciting alternative to toys. Seek new constructions and see how Illagers occupy Santa's workshops and manufacture terrible items called DOOM!
Workshops of Doom's Purpose
The mod adds numerous structures including:
Quarry buildings create in plains and deserts.
Mines in badlands and mountains.
Workshops in icy biomes such as Snowy Tundra, Snowy Mountains, and Ice Spikes.
Notes!
Mines and workshops are large and they can take you some time to complete. Server ops can pre-generate them by /locate-ing the structure and /tp-ing to the location.
It's possible to configure the size and the frequency!
Servers can make the size of big structures shrink to avoid disruptions. But, you can increase that if you're joining the single-player mod or LAN worlds.
The creation will require Looot!
Workshops of Doom is a funny Structures mod. Illagers, characters mentioned above, are beginning to scour surrounding zones to loot natural resources. Are you ready to hop into your adventure? Do not ignore Minecraft Forge! Download and install that tool now!
Screenshots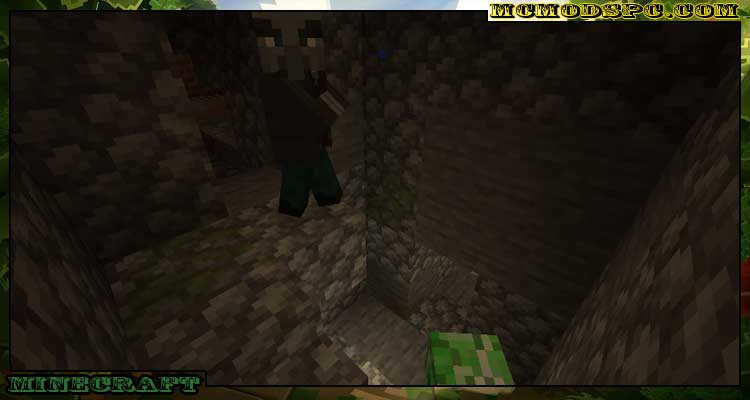 Instructions on installing Workshops of Doom Mod
Minecraft Forge must be installed in advance.
On your computer, you start finding the Minecraft application folder. There are two ways to find the application, depending on the OS you are using:

For Windows PC, from the Start menu, you start "Run" then type like this: "%appdata%". Select "Run" when everything is done.
For Mac, you launch finder and press down ALT. Then, you select Go and choose Library displayed in the top menu bar. Next, you will access the Application Support folder where you will find Minecraft.

You put the downloaded Workshops of Doom Mod into the Mods folder.
Start to open the game then select the mods button. This is when you know the Workshops of Doom Mod is already installed.