Chalk [Forge] Mod 1.18.2/1.17.1/1.16.5 will allow the player to mark your way through the massive world of Minecraft. The chalk comes up with many different colors.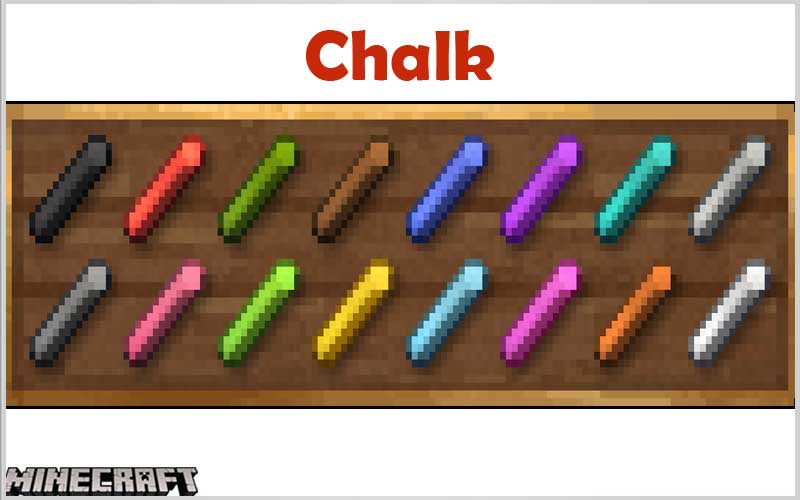 Here is the way that you start to use chalks.
To make a chalk, you should have a piece of clay and dye. You can pick any color.
It's possible to find chalks in underground chests and in a few villages.
Mark to point in a direction. Sneak and Right-click to draw an X-mark.
It's necessary to have a flat surface before drawing a mark on it.
You can place other blocks on top of it.
If you make a mistake, please draw a new mark on top of it
To make a mark glow, you ought to utilize Glowstone Dust on it. It will light up the area around.
Glowing Inc Sac from Caves and Cliffs Backport to Upgrade Aquatic can generate a mark glow.
It's feasible to draw on Supplementaries Blackboard. Turn on colored_blackboard in Supplementaries config for colored drawings.
Chalk is a miscellaneous mod inspired by Ariadne Coal item from Engineer's Tools. It offers an item that is useful to mark your way.
Requires
Screenshots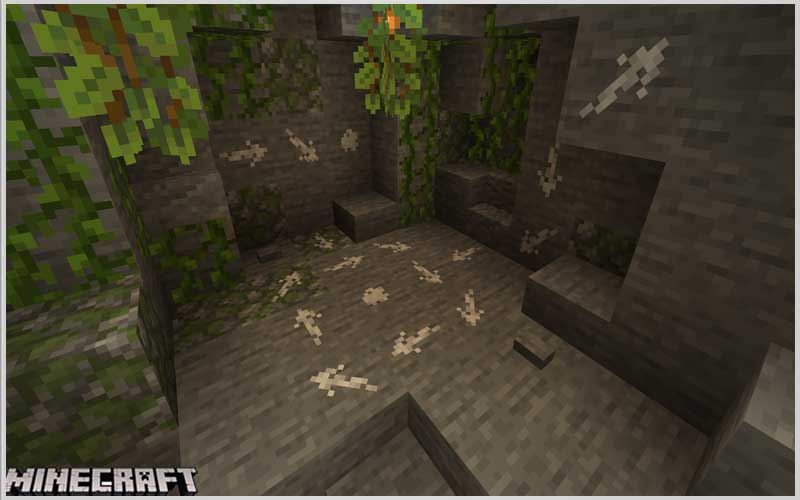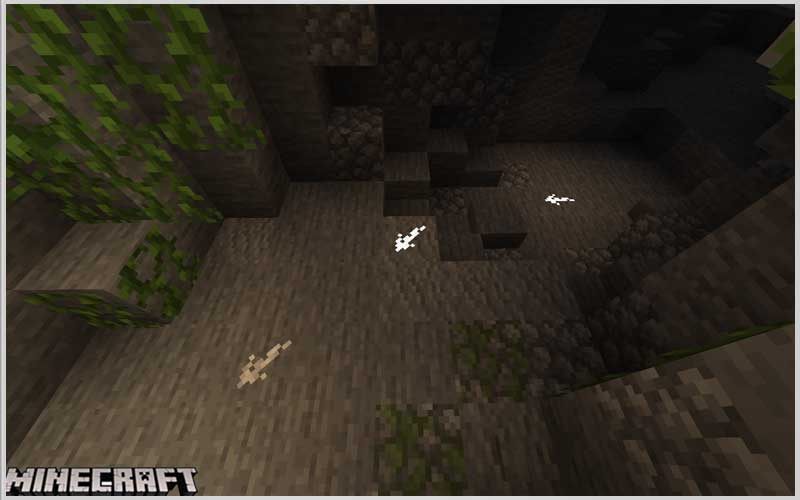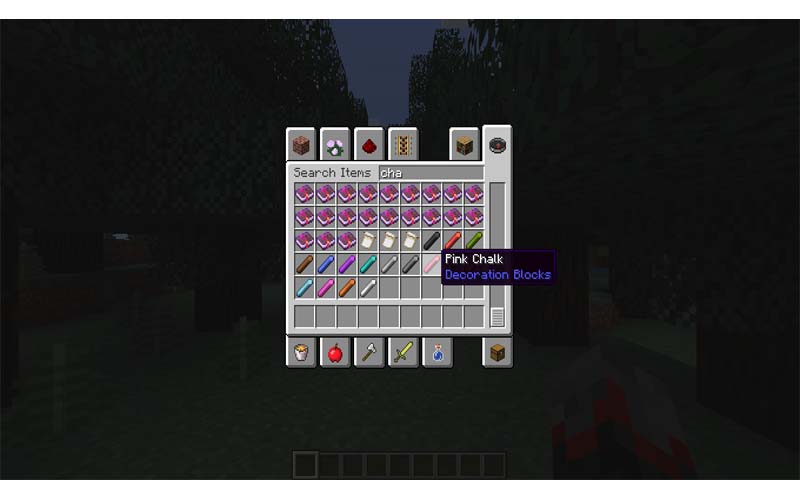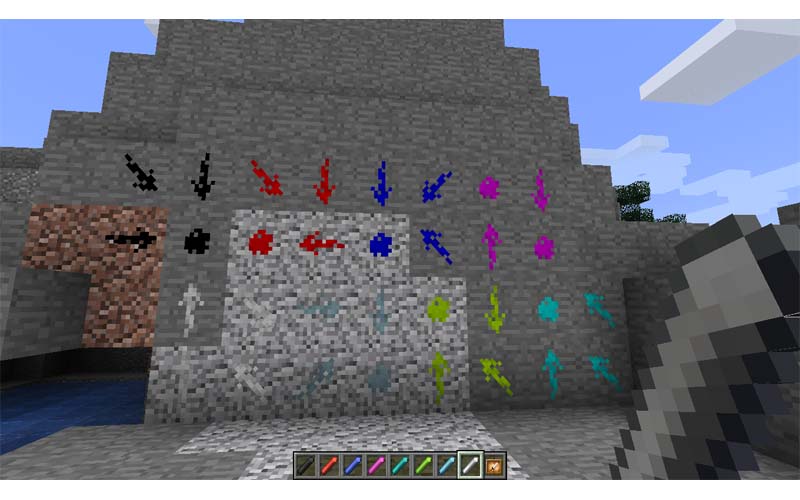 Instructions on installing Chalk Mod
Minecraft Forge must be installed in advance.
On your computer, you start finding the Minecraft application folder. There are two ways to find the application, depending on the OS you are using:

For Windows PC, from the Start menu, you start "Run" then type like this: "%appdata%". Select "Run" when everything is done.
For Mac, you launch finder and press down ALT. Then, you select Go and choose Library displayed in the top menu bar. Next, you will access the Application Support folder where you will find Minecraft.

You put the downloaded Chalk Mod into the Mods folder.
Start to open the game then select the mods button. This is when you know the Chalk Mod is already installed.