Mob Farm Helpers Mod 1.16.5 for Forge puts various effective tools in Minecraft. These tools are used for making a mob farm.
Building a mob farm is no longer a hard mission. Thanks to a Farming mod called Mob Farm Helpers, you will find it very easy to get a mob farm for yourself. Instead of using the common tools, now, you use some new ones that give you better performance. The tools added by the mod are all you need for completing the mob farm.
Here are all the tools brought by the mod, for instance:
Fans: By using the fans, you can pull entities to the direction that they are facing. Besides, you can improve the fans in terms of Height, Upgrades, Width, Speed, and Distance.
Item Collector: The purpose of this item is to gather all items that are around 10x5x10. Also, it will classify items inside its inventory.
Experience Collector: This item helps you gather all XP orbs that are within an area of 10x5x10. The machine will be used for storing the gathered XP. When you mine a block, it will drop the XP.
The mod also adds a Slaughter.
Here is how you can upgrade the machines:
You choose an upgrade by scrolling up and down then click the left mouse to upgrade it. To downgrade it, you use the right mouse button.
If the machines support various materials, they will display every material.
When a block with upgrades is mined, it will drop materials.
Since Mob Farm Helpers is made for Forge, it needs to have Minecraft Forge for it to work in the game.
Screenshots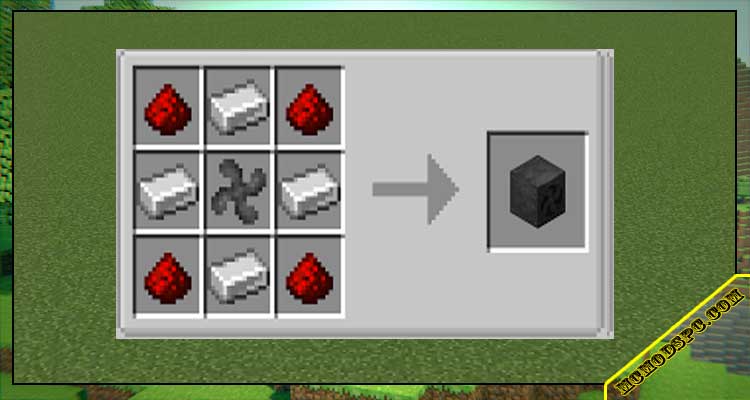 Instructions on installing Mob Farm Helpers (Forge) Mod
Minecraft Forge must be installed in advance.
On your computer, you start finding the Minecraft application folder. There are two ways to find the application, depending on the OS you are using:

For Windows PC, from the Start menu, you start "Run" then type like this: "%appdata%". Select "Run" when everything is done.
For Mac, you launch finder and press down ALT. Then, you select Go and choose Library displayed in the top menu bar. Next, you will access the Application Support folder where you will find Minecraft.

You put the downloaded Mob Farm Helpers (Forge) Mod into the Mods folder.
Start to open the game then select the mods button. This is when you know the Mob Farm Helpers (Forge) Mod is already installed.
Mob Farm Helpers (Forge) Mod Download Links